hi,
I need help with a flow where I am situated in a loop between a Group loop start and a Loop End (Column appender). The Tipology of a Loop end is important because every loop a column has to be appended. After 110 loops I obtain 110 columns on which I have worked → this is the first output that I need to obtain (1).
The second output is a table containing the same loop logic 110 columns obtained, but I work with these columns in a slightly different way. The major part of the flow is the same like in the result (1) and because of this I don't want to duplicate the Loop, for a part of the flow, it would do the same work twice.
I attach a screen of the flow where point 1. is the output of the first table (1).
point 2. is the place where I want to stop and use that part of the flow for the result (2).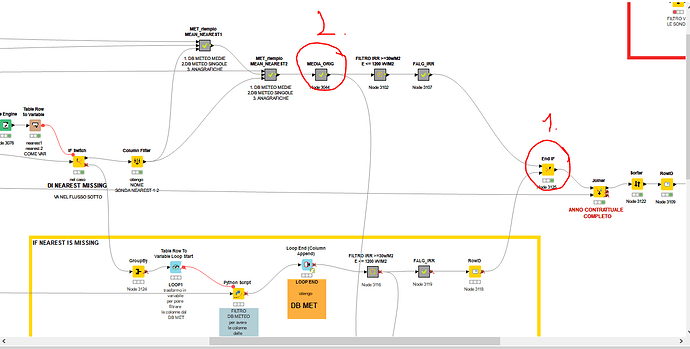 I saw that with the simple Loop end, I can obtain double output, but I need to use the Loop end (Column appender) which doesn't have this option, right?
Are there any other options/nodes to use?
Thank you in advance for any help!