Dear KNIME Community Member,
I have learnt that handling matrices is not that simple in KNIME.
• I have the below sequence(s) to vector mapping. (for input in a RNN)
• It contains only two samples, but some things can be learnt from it
• The sequences have been padded to be the same length
• The output is different for the two samples
• The first and second parameter changes much less than the third, but I need all three since they are sequential
• This is a time series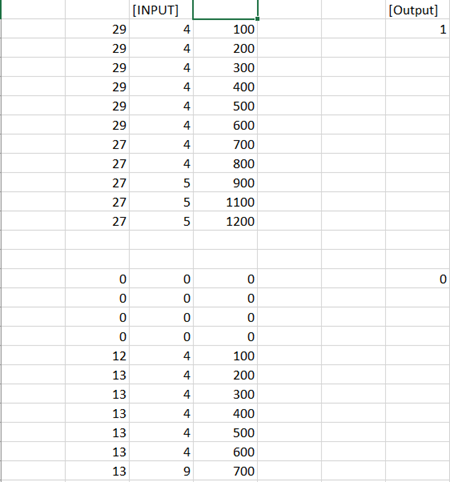 How can I send this matrix to the Keras Network Learner? I specifically don't want to make three input layers, but it would be interesting to hear your comments on the mathematical differences between the two (3 vector versus 1 matrix).
I believe image processing can help; is that true?
Would be very thankful for any help,
Leon