I was looking for a solution for dates and variables. I'm using Python into Knime. I need variable because I run SAP transactions and I need automatic variables. For example all months I run transactions in SAP that I allways use the previous month. I work in accounting dapartment. We need databases of previous month every month.
How can we get the automatic date in Knime?
I saw the poste below. If I know how to create a code in Python I can do this using this knowledge. Maybe is not much efficient, but I think this can open our mind for many possibilities.
I don't know if here is the place to talk about this, but let's go. Sorry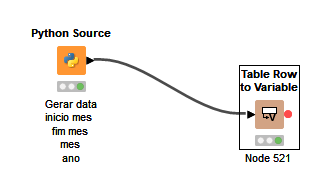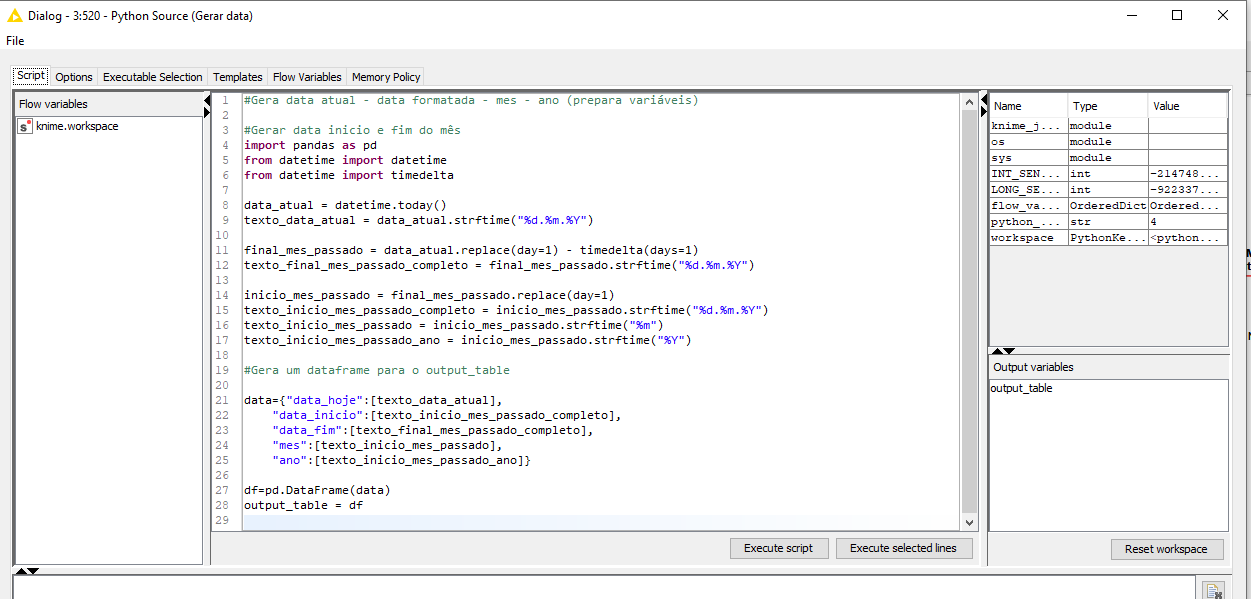 Previous Month Dates – KNIME Hub
Another thing. Why don't I never see someone posting videos, using youtube, sharing experiences with Knime?
I think it is so eficient instead of printscreen.