Hallo,
The initial data was a subset of the data determined with a row filter.
For this data I wanted to look at the new Node Box Plot(Labs). A WARN was issued here:
WARN Box Plot (Labs) 3:30 All rows with a 'Maxim Quattro' in the condition column only contain missing or NaN values. This category is thus omitted.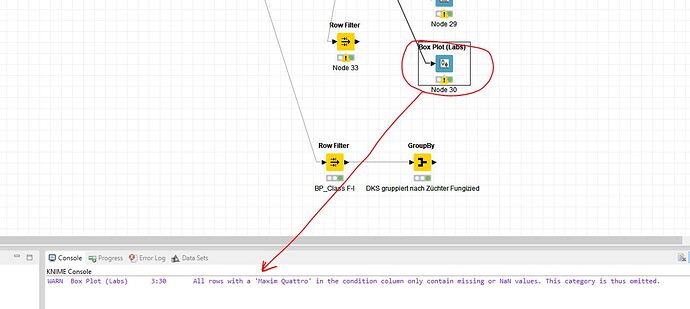 In the critical column, the value "Maxim Quattro" is not present.
To check this I created a row filter. Strangely here you can select "Maxim Quattro".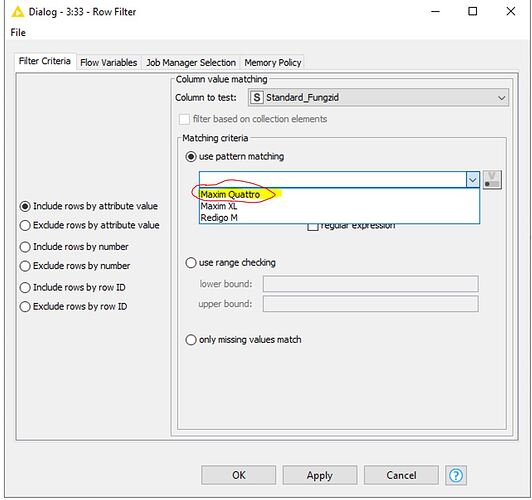 Führt man den Row Filter aus erhält man folgende Meldung:
WARN Row Filter 3:33 Node created an empty data table.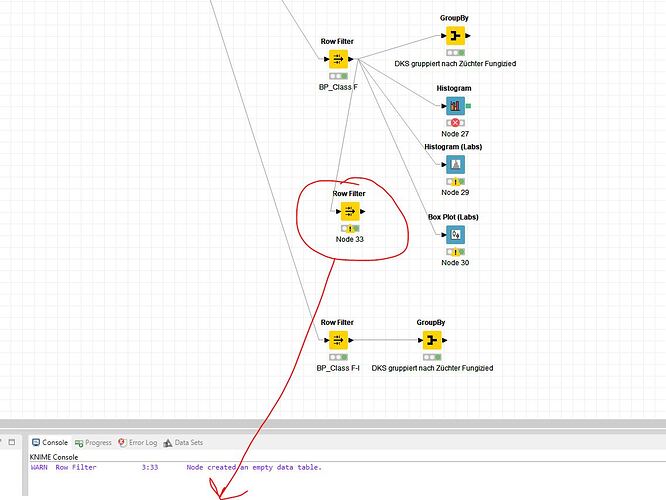 Patrik