Hi All,
I am trying to connect to Google Sheets using the Google Authentication (API Key) + Google Sheets Connection + Google Sheets Reader nodes as shown below. I have also created a service account and enabled Google Sheets API, but still get the error: "Could not retrieve spreadsheets. Check connection."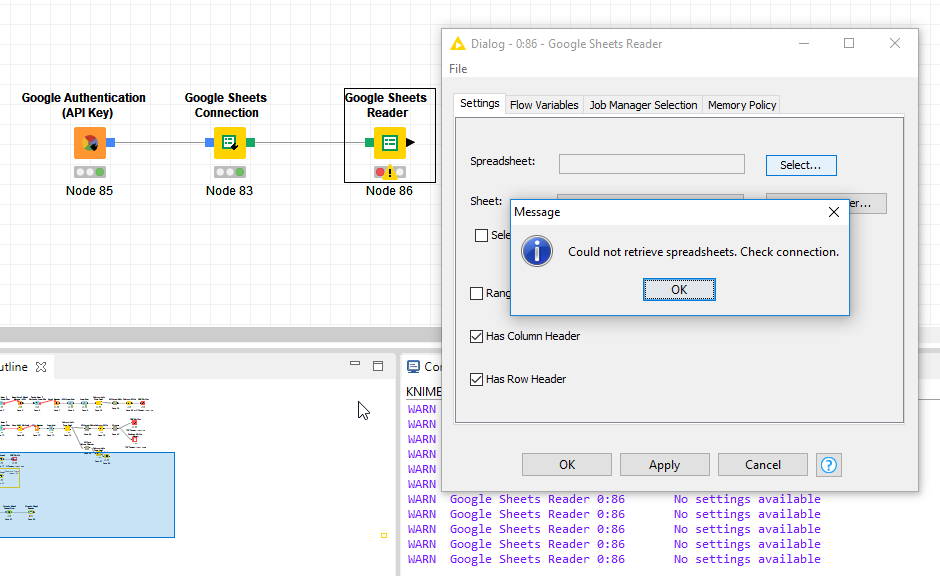 I have set up the Google Authentication (API Key), and enabled the appropriate scopes: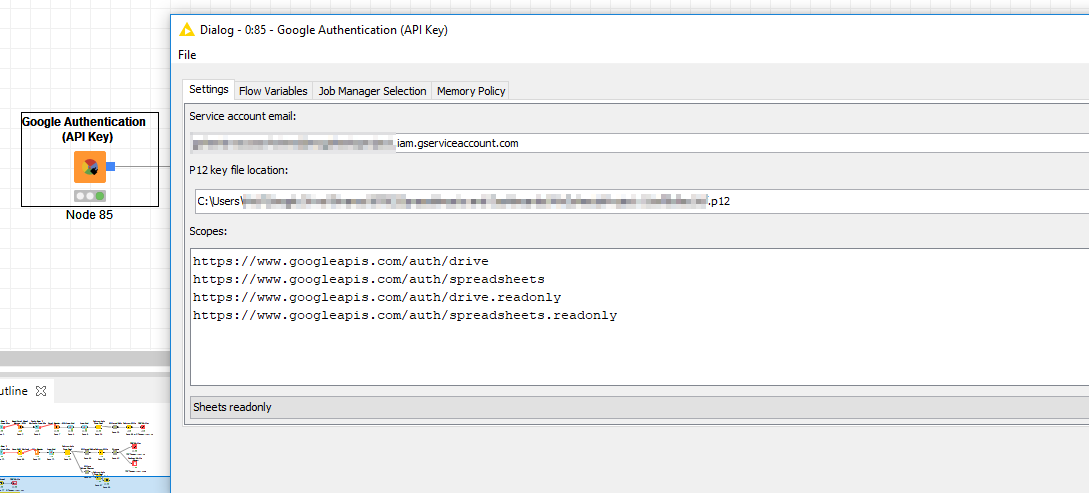 I created a services account and P12 key, but no OAuth as indicated in the node description: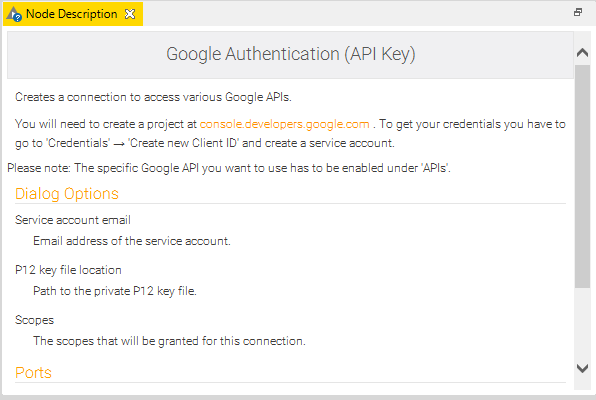 Can someone please tell me what I am doing wrong? Do I need to create an OAuth client ID too? If so, how?
Thank you for your help!
-Haystack