Hi guys,
I have already done a cluster analysis in Kinme. I now want to filter the data by the individual clusters(with the row filter node). Afterwards I would like to evaluate these with the statistic node to get more informations within a cluster and save them in a new Excel file. One Excel file per analyzed cluster. I have no idea how to create this workflow.
I think i must create a flow variable with the table row to variable start Loop.
I've already tried it and this is my result: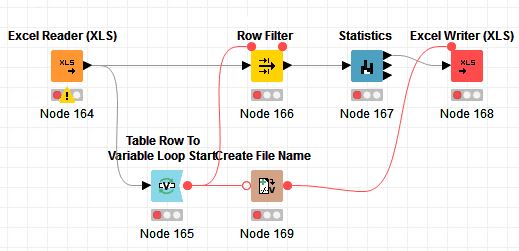 The Excel sheet contains Customer Informations (Age, Income, …) and a column with the respective cluster.
Thank you for the help!!!