Hello there, I have a workflow where I have to iterate through a set of records and of each record send a POST request to an API. This API requires a bearer token in the as part of the request headers. Within the workflow, I first create a post request to the authentication endpoint to get the access token, and I pass the token as a variable into the POST requests for the records.
This works well enough, but I run into an issue when the token expires. When this happens I get a 401 error response from the API. This all makes sense.
Does anyone have an example workflow on how to take this scenario and return to the auth token part of the workflow? I am stumped as to how to loop back to retry the auth token sequence. I've attached a screenshot of the relevant sections.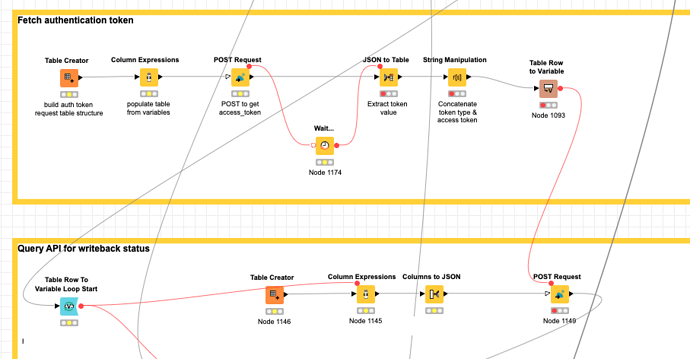 Thanks in advance for your help!