Hi!,
I´m trying to build a workflow to implement Nested Cross Validation following a thread in this forum of May 19 started by @alukard990 . I´ve built the following: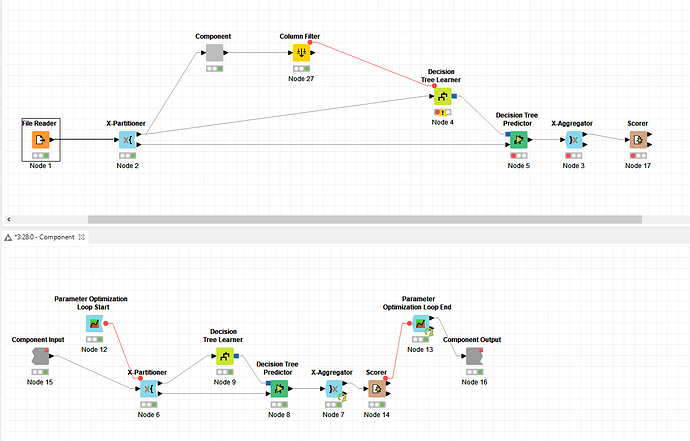 On this example I'm optimizing the minimum number of cases per node. My problem is that I can´t feed the number of nodes that gets out of the component.
The component alone is working. If I don't wrap the flow in a compnent I get an error because the upper cross validation is unable to read the data that gets out of the first X partitioner.