Sorry for this very basic question, but I'm lost.
Let's assume that I want to create a table like the following using variables:
outer   inner   increment
0       0       0
0       1       1
1       0       2
1       1       3
2       0       4
2       1       5


I tried both counting loops and variable condition loops, with no success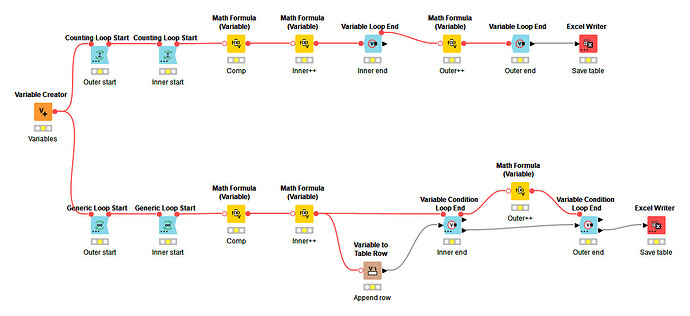 Loop.knwf
(37.1 KB)
The counting loop stops after some iterations, but the table has 3 rows only, instead of the 6 expected, and there is no increment to the inner variable. On the other hand, the variable condition loop doesn't stop.
Could someone provide a hint on how to solve these problems?
Thanks in advance,
Piero