Hello everyone,
We are happy to announce a new KNIME Hub release on hub.knime.com!
What's noteworthy this time?
You will now get an email notification when you are added or removed from a space. Don't worry, you can also unsubscribe from those notifications via your new personal KNIME Hub settings page!
We improved the search results, especially the ones in the autocomplete. More tweaks to be released soon!
… and some more minor fixes!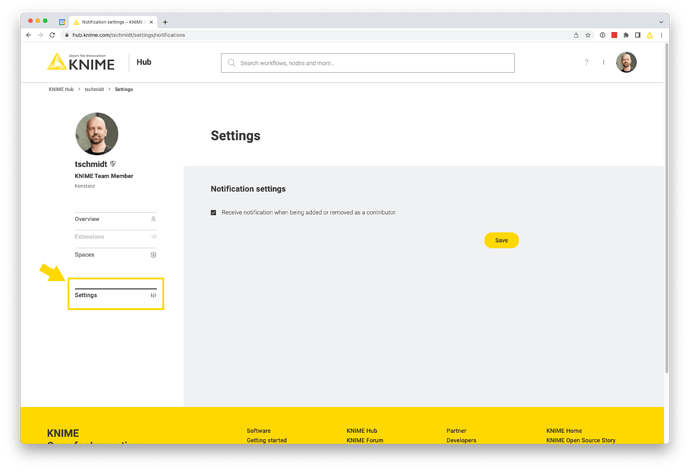 More to come soon!