Hello, new user here receiving a "Node created empty data table" message every time I try to filter based on the word 'eye' (not case sensitive).
Here is my workflow:


My Column filter settings, filters out all columns in spreadsheet except my "Description" column, that I want to search for the word 'eye':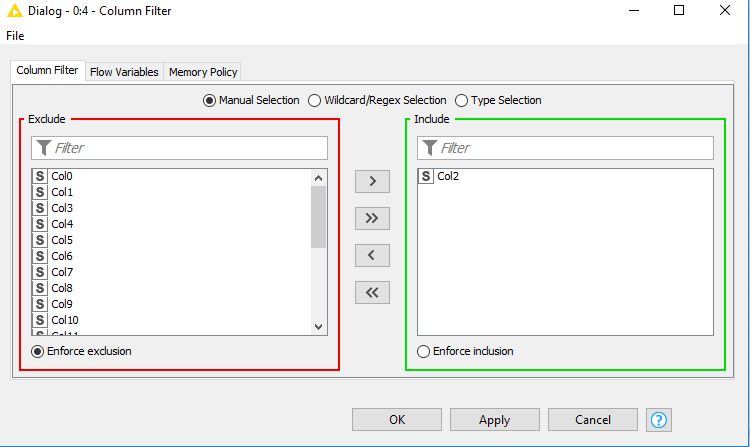 Column Filter results (seems to be working):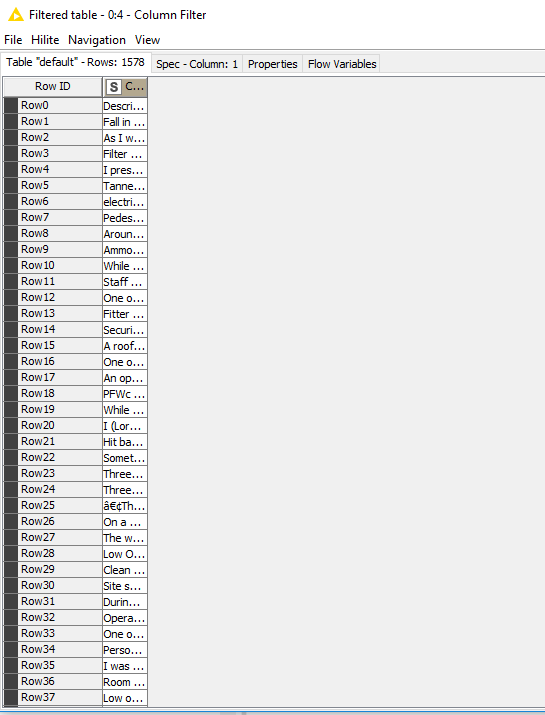 Row filter settings, on Col02 for 'eye':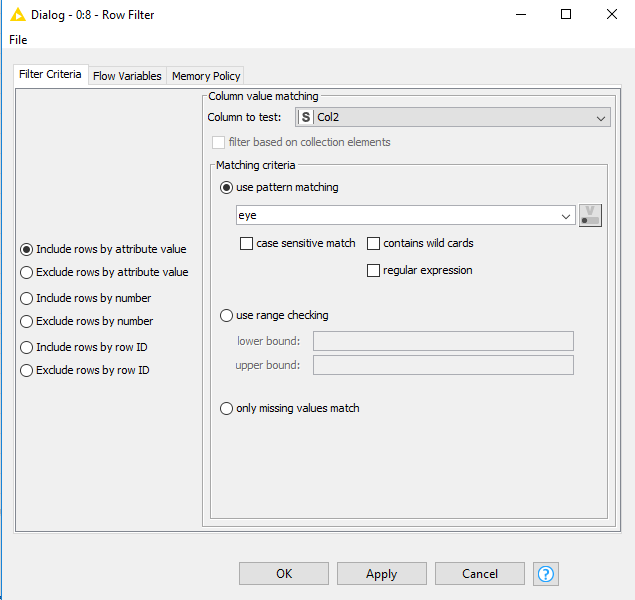 There are rows in the column that contain the word eye and also eyes.
What am I doing wrong? Your replies will be much appreciated!