Tried the Power BI connector with KNIME as part of daily build. Like the approach, but there are bugs in experience, wanted to highlight the same.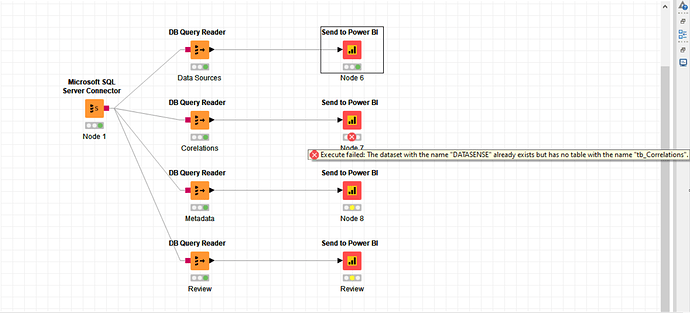 Was trying to post multiple tables to a single data source, but it ended up creating 1 new data set for each table
Need to be able to append or delete table withkn a workspace and data set in Power BI. (Power BI sstructure is Workspace - Data set - Table). Currenltly there is only option to append or overwrite to a data set and only assumes 1 table per data set which is incorrect.
Push Dataset/table defintions available can be reviweed ehre

---
The nightly build was unable to run my workflow from version 4.0 because it was unable to detect my existing db drivers (SQL server). Had a completely new driver defition for SQL server. Legacy and existing driver support must exist.