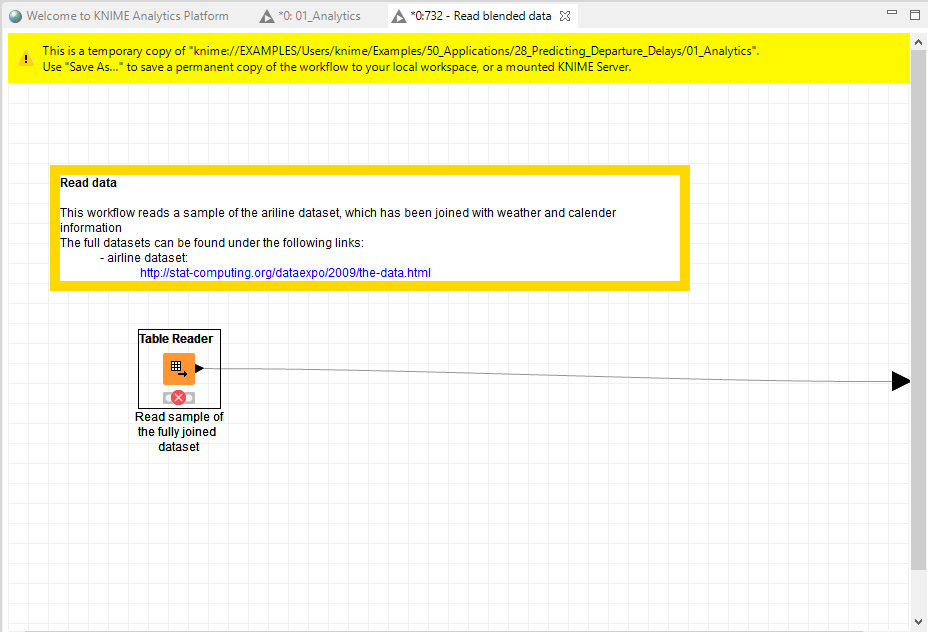 Hi Guys,
I am a total newbie on Knime and started to learn the basics. Tried doing EXAMPLES- 50 Applications-28 Prediction Delays(all of them). Downloaded the extensions that Knime suggested.
When I try to execute the whole system, there is an error consisting of "0:732:731 Execute failed: Unable to read meta information from file. Unable to parse "container.compression" property ("Gzip"): No enum constant org.knime.core.data.container.DefaultTableStoreFormat.CompressionFormat.GZİP"
My workspace's in C:Users, Main Folder's in C:Program Files. Downloaded KNIME Analytics Platform for Windows (installer) 64 bit.
What I should do?