Hey fellow Knimers,
I currently need to deploy a new workflow on our Knime Server to test out how it´s possible to use the active directory to authenticate in our data-warehouse.
I set up a fairly simple workflow:



But when i execute it i receive the following error: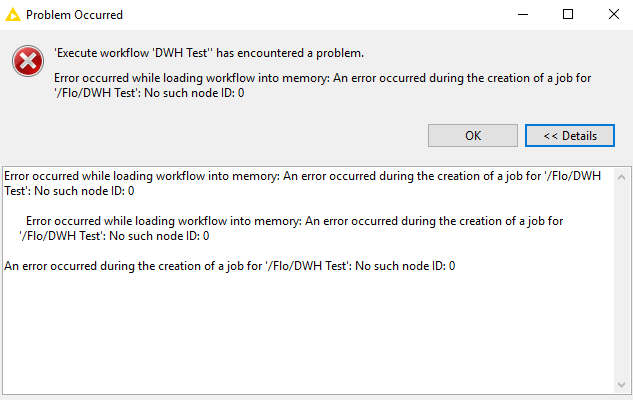 My local knime client and the server are running version: 4.1.2.
These are the extensions on the server and their versions. These should be on the latest update as i can´t update them any further.
Am i missing somethig out?
I´d appreciate your help.
Best regards
Florian