Node description header overlaps description text for long (3+lines) headers.
Please see picture below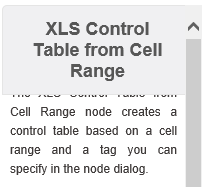 Hi @izaychik63 -
I was just about to ask you for a screenshot example, so thanks!

I'll check our system to see if there's a ticket for this already and if not - I will write one.
(Internal: AP-14350)
This topic was automatically closed 182 days after the last reply. New replies are no longer allowed.