Hej all,
I just got a new laptop with 4k screen, which still seems to be a problem in Linux. I am using XFCE as windows environment, but see the same problems on a live USB Manjaro-KDE. Finally I got everything scaled I am using so far, including "regular" java programs and also Eclipse 2020-06. With KNIME I still have some problems, though.
With KNIME 4.1, nothing really worked: all fonts were small and there was no nice scaling at all. But I did not try too much, as I knew 4.2 would be there with an updated Eclipse.
The main-screen and menus are looking ok now with KNIME 4.2. But the node-icons and dialogs are still not scaled, which especially for the dialogs is a pain. (see attached screenshot)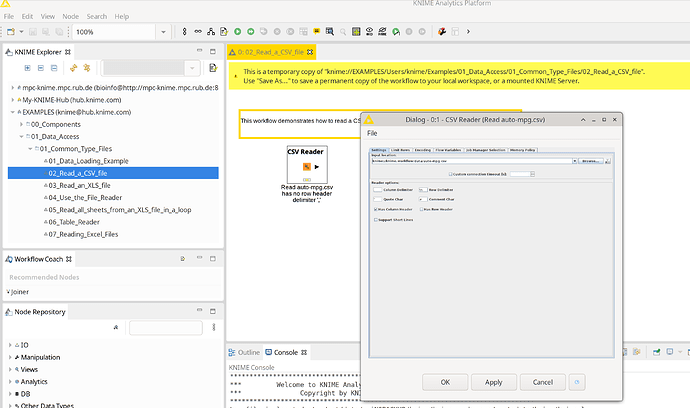 I tried all ways of using GDK_SCALE or putting -Dsun.java2d.uiScale into the knime.ini, but nothing worked.
Does anybody know of a workaround for this, or is the KNIME team already working on something to fix this?
Best,
Julian