Hey NodePit fans and supporters!
NodePit is ready for KNIME 5.1 and KNIME 5.2 Nightly

Select your preferred KNIME version via our version selector or let our KNIME extension select it for you.
You don't want to use the latest KNIME release, but require an older version? No worries! We provide you with information for nodes, products, extensions, components, and workflows for altogether 13 (!) KNIME versions (v3.6 … v5.2 Nightly).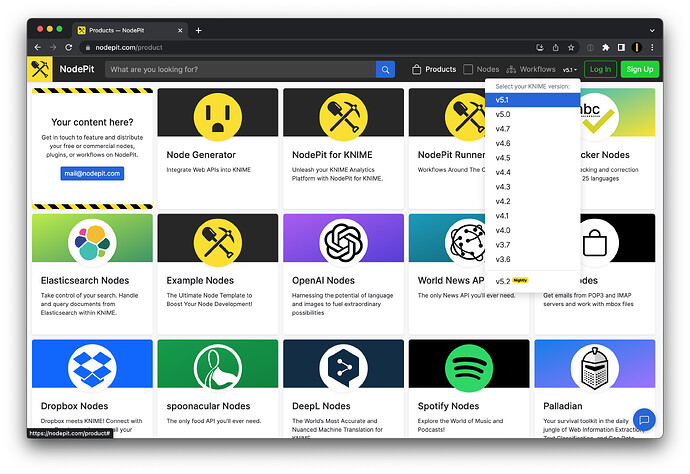 Please also don't forget to update your NodePit for KNIME extension that comes with a few fixes to smoothly operate with the new KNIME 5.1: NodePit for KNIME — NodePit
Drop us a message or mail us with your questions and feedback. Always happy to hear from you!
Best regards,
Daniel