Probably easy but i dont find the solution
i have 103,5% and i wante 103,5
…
Thanks
Hi @Brain ,
Your reader should read it as long data category, and read as 1.035
If so, you only have to use math formula node and multiply the data to 100
Here's the result I've tried.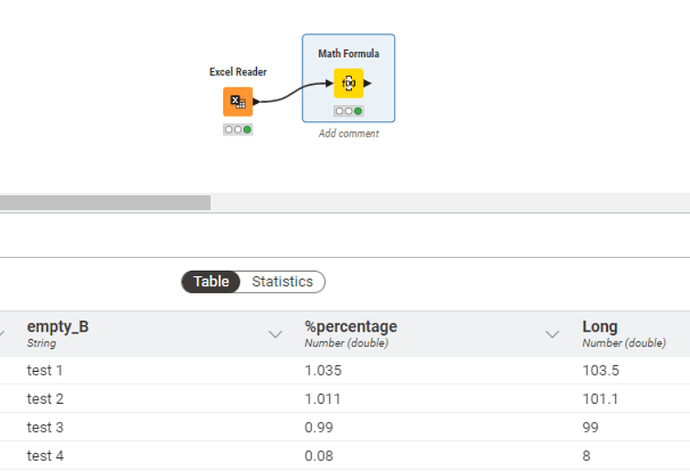 Hope it helps you,
BR,
Victor Chiarouven
Hello @Brain,
if you have a number% format then you have String column type. So you need to use String Manipulation to remove % char. You can use removeChars() function for it. If you want it then as numeric column for further processing then use String to Number node.
Hope this helps!
Br,
Ivan
This topic was automatically closed 7 days after the last reply. New replies are no longer allowed.