I think, there is a problem with the row filter when using variable overrides to specify a row range. Here is a short example: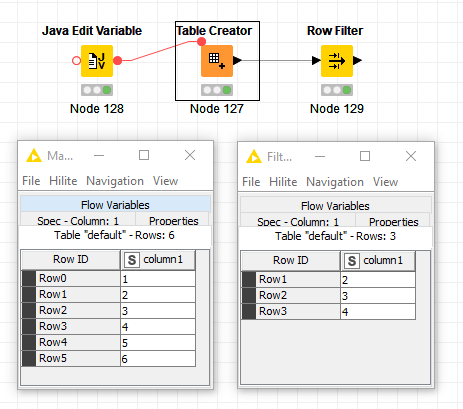 This is a simple little table and I filter rows two through to four. The result is as expected*.
Now, I simply override the range limits in the row filter with some variables, which have the same values, two and four respectively. But now I get: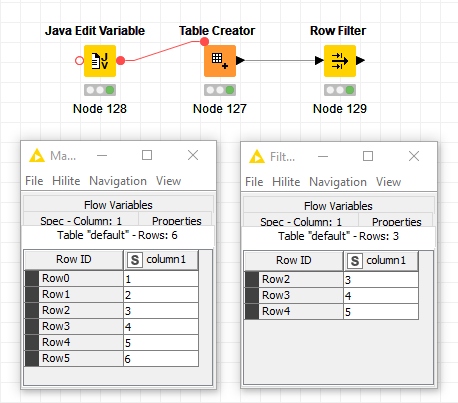 Please note the subtle difference. This happens on KNIME 4.0.2.
To be honest: I'd rather have here a left-closed, right-open intervall instead.
PS: I'm sorry if this is not the right place for bug reports. But my google-fu was weak and I didn't find a link to a bug tracker of sorts.