Hello,
at the moment i use two INTEGER WIDGET NODEs for the input of a DB Query Node (pic 1 below).

It's about entering article numbers from to with this both INTEGER WIDGET NODEs.
Left Integer Widget node: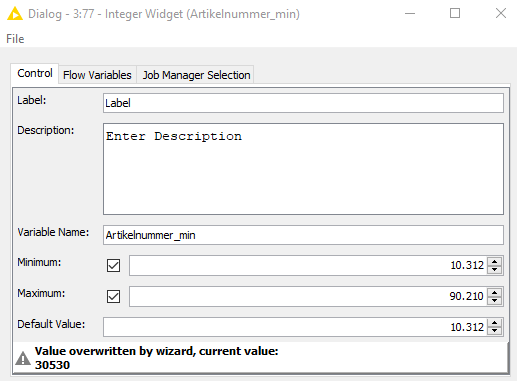 subsequent Integer Widget node

DB-Query Input
(highlighted in yellow)


Is there a node that does both "inputs" directly?
Thx in advance!
greetings