It's been a long time since I came back.
We are rebuilding the KNIME development environment on a new PC.
First, I downloaded KNIME-SDK-SETUP and installed jdk-8.0.292.10-hotspot to run API-Baseline.target.
Set API-Baseline.target file as Set As Active Target Platform, download dependencies, and open the setting of KNIME Analytics Platform.launch file. KNIME_PRODUCT is disabled as follows.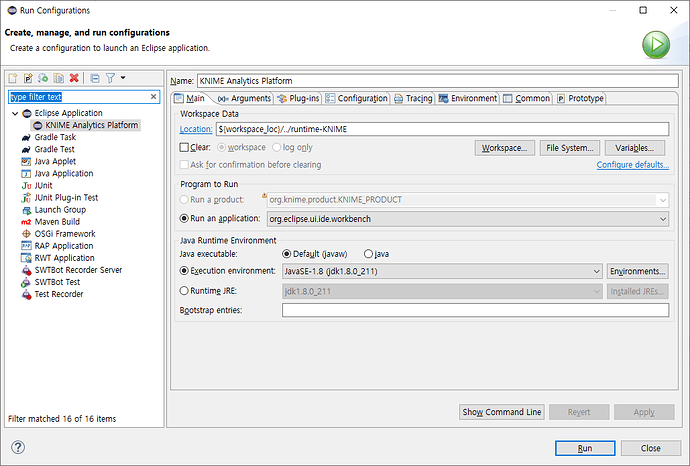 So when I open KNIME-AP-complete.target to set as Set As Active Target Platform, the following error occurs.

I am following the guide at GitHub - knime/knime-sdk-setup: KNIME Analytics Platform - SDK Setup and if there is anything I am missing, please let me know.