Hello Everyone!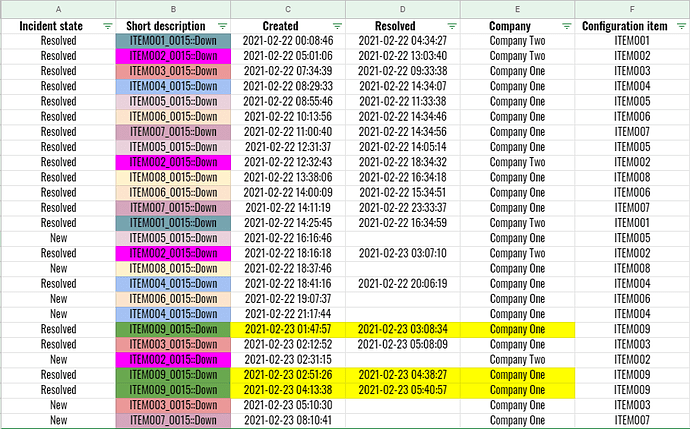 I attached a screenshot of my current table for a better comprehension of my current issue, and thank you all in advance for your ideas.
I need to be able to compare and mark those "Items" (Short Description column) that are alike and overlapping (Created and Resolved columns). The manual analysis of this information is easy: I look for those items in the Short Description Column that are exactly the same, then I check when were they created and when they were resolved if an alert of the same Item was created while a previous one was still not resolved, then it is overlapping and that is what I want to pinpoint.
So far, I am able to see how many occurrences of the same Item are happening, but I am not sure how to deal with the timestamps and a second occurrence of the same alert.
Hope this is clear enough and thank you again. This community is awesome.