Hello,
I'm currently trying to build my own knime extensions from python code by following this post : 4 Steps for your Python Team to Develop KNIME Nodes | KNIME.
Everything worked perfectly until the moment I wanted to import a package (called emd). Depending where I put the import it appears to have a different error.
For example if the import emd is at the begining of the code it looks like this follow and pop-up at the launch of Knime: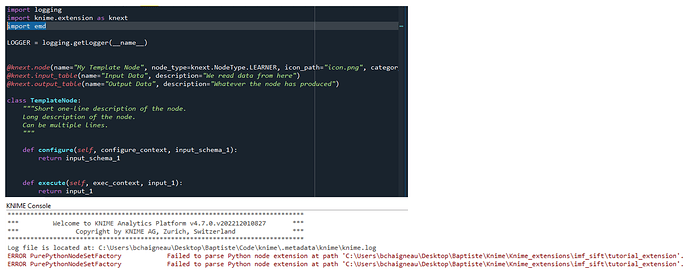 (python script + Knime Console)
If it's imported inside the execute function it shows that :

I precise that I use my own anaconda environment and Knime (4.7) reads well other packages. I also precise that the emd package can be used in a Python Script node without any issue.
I really appreciate any help !
Cheers
Baptiste