I am trying to wrap my head around image sizes/scaling in BIRT reports. Using the 07_BIRT_Example_Basic workflow, I can't seem to get rid of the padding/margin seen here: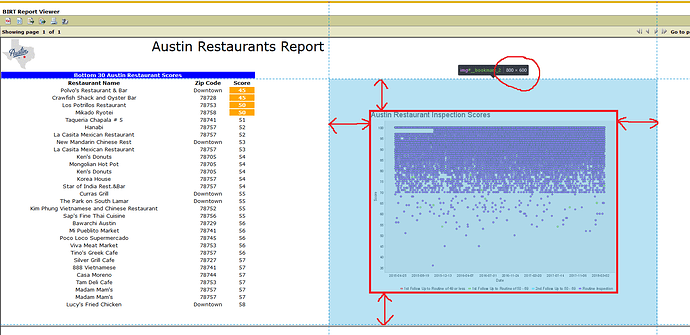 In the Scatter Plot's configuration, the image width and height are set to 800 and 600, respectively: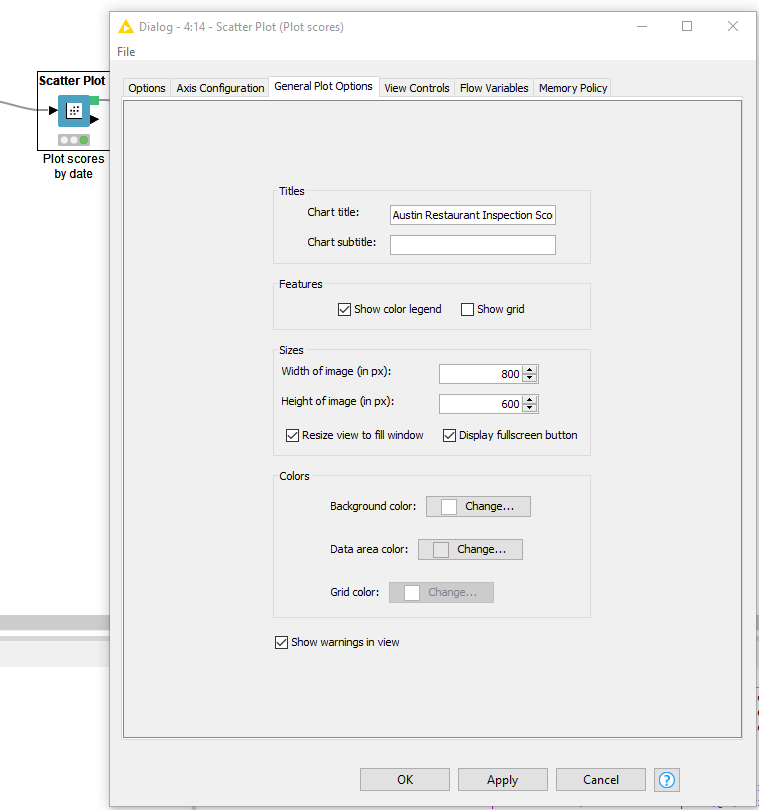 In the Image to Report configuration, I've used the same values: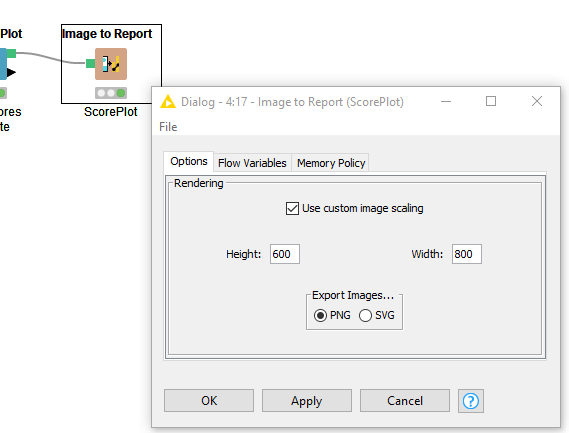 By the way, in the original example workflow, the dimensions are swapped (width=600, height=800). I guess, this is probably by accident as the node's configuration uses a non-intuitive order (height first, width second; this took me quite a while to figure out so you may want to consider changing the node's configuration interface).
Anyway, even when using the exact same dimensions in the Scatter Plot and the Image to Report nodes, KNIME somehow inserts some padding/margin around the original plot as seen in the first screenshot. One can see that the image has the correct dimensions but now the original plot is downsized due to the added padding/margin. Is this a bug? If not, how do I get rid of that padding/margin?