Hi guys,
I just noticed that the color for the lines were correctly assigned from the Color Colum parameter only if this column is also selected for display.
Below with my Class column used for color, the color is not applied unless I move Class to the set of selected columns.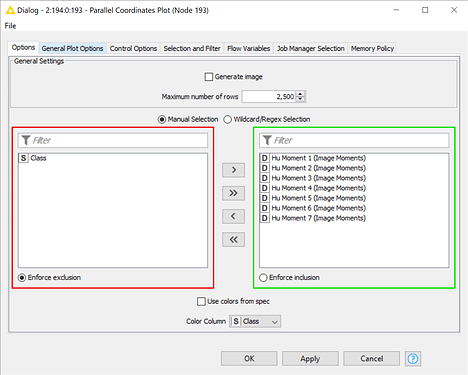 Not dramatic, but is it expected ?
Below an example workflow
ParalellPlotColor.knwf (7,4 Ko)