Hi.
I use workflow API with JSON container on input. When developing a workflow, I named the container parameter as ScoreCalc
.
But when checking API definition after uploading to the server, the parameter was called ScoreCalc-309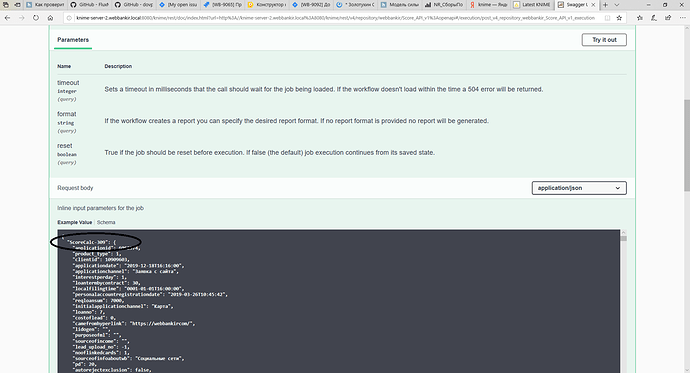 Why does the parameter name change? How to make it so that it does not change?