I am currently making a HTTP request to pull some metadata about a database. The return looks as follows.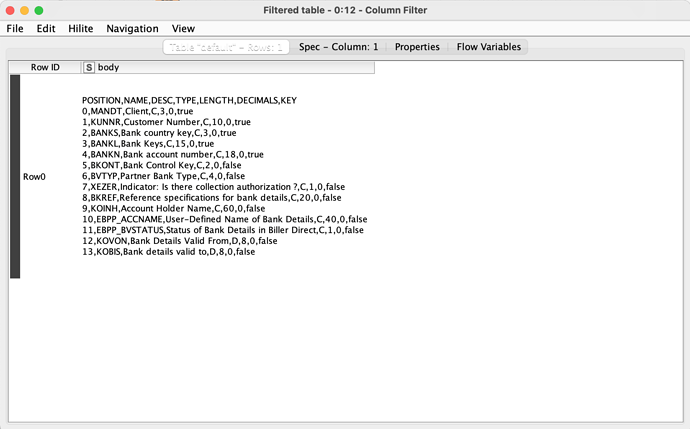 I want to load in the body column (single cell) as a table (It is current a CSV format within a table cell). My current solution involves me having to save the table as a CSV, make some manual edits to the CSV file (To remove the table cell formatting) and loading it back in as a CSV to get a Knime table.
The raw CSV writer output looks as follows: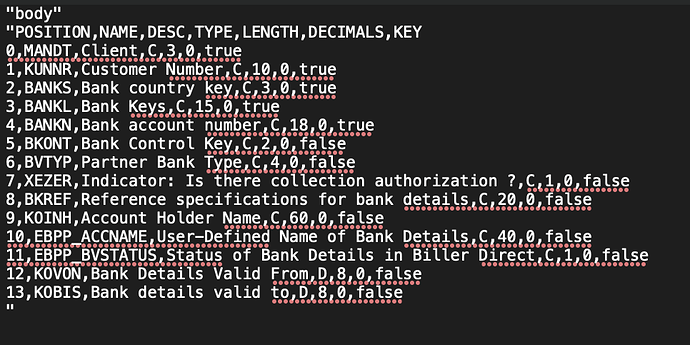 I have to remove the body tag at the top as well as the parentheses around the CSV.
I wanted to ask if there is a way to directly read the table cell as a CSV within Knime without having to save, edit and load the CSV. Thanks in advance for any help.