Here are two simple quality-of-life suggestions for new features in node behaviour:
I'd sometimes like to be able to activate or deactivate a node in my pipeline for testing. Sure I can just redraw the data connections to bypass the node, but it would be nice to have a simpler option, such as a switch in the context menu.

Sometimes I branch off a lot of data connections from a single node during exploratory analysis. It would be nice to have some sort of feature to bundle data connections together to keep things a bit more organized. See the attached screenshot: I'm using the Column Filter nodes circled in red as "entry nodes" to different groups of visualizations so that all data connections are a bit more tidy and I don't have connections going everywhere.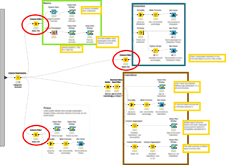 - vs -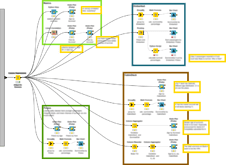 Does any of this make sense to anyone else?