Hello,
I have some filters - one at each line on a table creator - that I want to use in a rule-based row filter. I need to iterate through them so I can create a csv file for each, with its proper results. The values I have to filter come from another table creator and each filter comes in a variable form, within a loop.
The question is: how can I use the filter that comes in a form of a variable, to use it on the Expression section of a rule-based row filter node? I could not find an entry point for this on the node, using a variable.
Here is the example of the flow: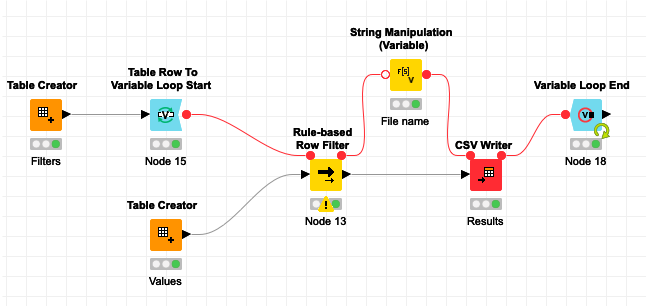 Also, the flow is attached here.
rule based row filter loop.knar.knwf (17.8 KB)
Thanks!