Hi. First of all, thank you for providing a great set of nodes!
I'm attaching a small workflow to illustrate what looks (to me) like a bug.
pdb connector qry builder bug.knwf (12.1 KB)
In the workflow a component is used to capture an amino acid sequence which is then fed to the …Query Builder node as a flow variable. The query builder node specifies the BLAST feature and also an attribute query "Experimental Method" equals X_RAY DIFFRACTION.
If I go into the config dialog and delete the attribute query, I get an error: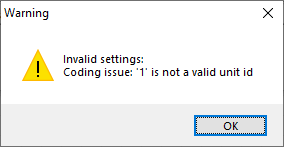 I am using KNIME 4.3.0 and the latest vernalis version (1.28.1).
Kind regards,
Don