I faced a problem that some KNIME extensions raised a Maven error. After some investigations, I found that the problem is related to the conda environment yml files. Namely, If there is any pip package in a yml file, it fails every time.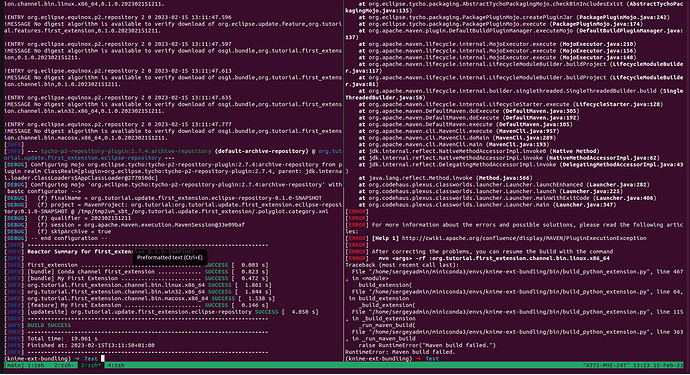 The env files are attached. There are indeed derived from the mock extension, provided by KNIME team, the only difference is that
my_conda_env_ok.yml.txt
(206 Bytes)
my_conda_env_failed.yml.txt
(227 Bytes)
failed has an additional pip section with numpy.
The link to the extensions tutorial_extension_ok_and_failed.zip - Google Drive
How one can solve it? I need to include some packages that do not have a conda package, only pip.