Please see the graphic here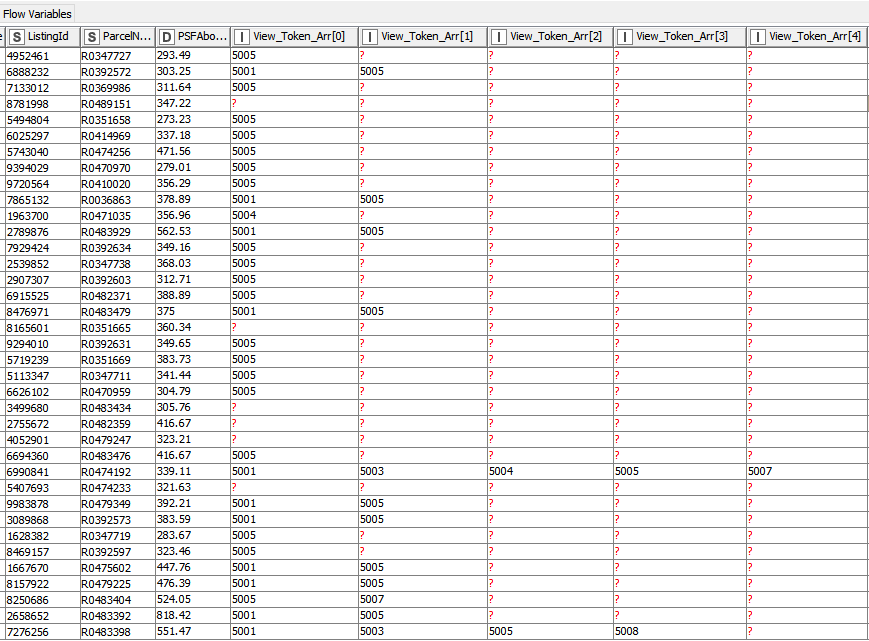 There are five "view_token_arr (0-4)" column headers currently in the data set.
The cell data pools into the columns simply based on the first Numeric ID found. For example column arr0 has ID 5005, 5001, 5004, all in the same column.
I would like to make the "numeric IDs" currently appearing as cell values for the various view columns into column headers (ie: new column headers of "5001", "5004", "5005", etc.), keep the "ListingId" column just as it is helping to identify each property as a row, and place "PSF above ground" as each cell value.
This way each view column scores each property when the column header is only one of several IDs instead of the mixed values each column currently has. I have just bombed out trying to get this to work.
Once this works I need to do it for many other columns using the functioning strategy.
Here's the data set CompleteQuantitativeVariables.xlsx (658.8 KB)
thank you