Hello everyone,
I'm trying to find a way to get something like subtotals in percent (from Excel Pivot table) in Knime.
Here is my example:
I'm not able to get the yellow column calculated in Knime. I want to have the percent of the Product Family and Product combination.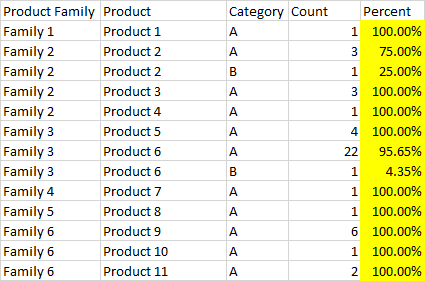 Any help would be appreciated.
Thanks,
Sven