Hello,
I am trying to plot any Chart using below data, I actually want to display particular user like user_A is using the given application within the period of time.
Basically, i would like to plot Time on X-axis and would like to show the users in different colors using the applications in the form of bar chart.
If bar chart is not possible, i wish to plot using Line Chart using different colors.
Can someone please help me on this since i have tried many ways but not able to do so.
Thanks in Advance!!
Immediate response would be appreciated
Here is my table Example: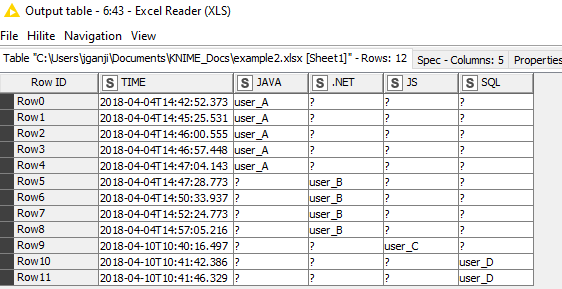 Under config, I'm not able to select all columns at a time like SQL, java, js etc on Axis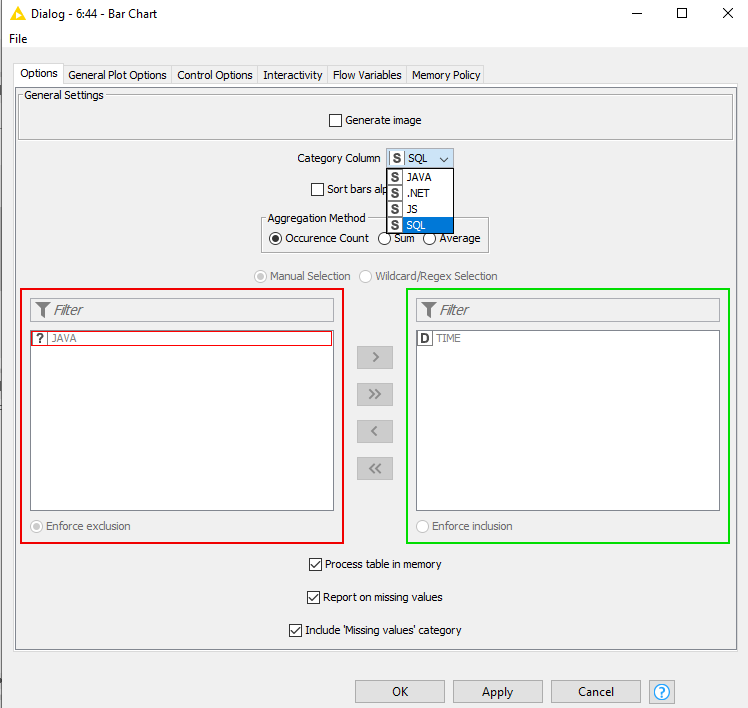 the chart that i built is:


Bar Graph which i got is: It is not showing the time values also!!