I have the following problem:
I used a Python Learner node and a Python Predictor node to run a (python) decision tree in KNIME on a training and test set. You can see my workflow here: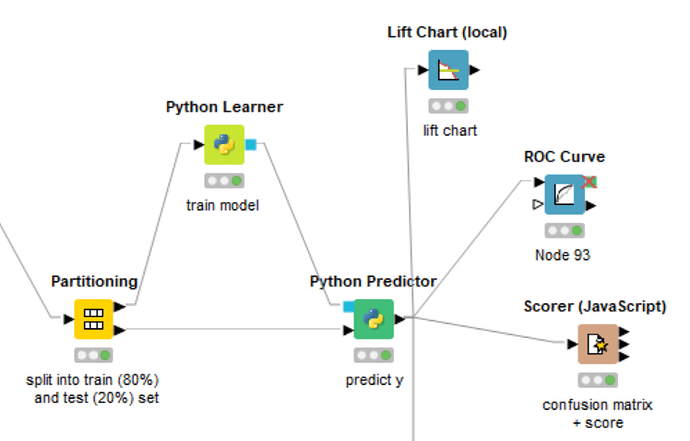 If I do the same in KNIME (directly with the Decision Tree Learner+Predictor node) I can use a "Decision Tree View" node to plot the decision tree.
If I do the same with the R Learner and R Predictor node in KNIME, I can use the "R View (Workspace)" node and the "rpart.plot" function to plot the R decision tree.
Now I am wondering if there is any way to plot the decision tree model, that I trained with the Python learner node?
Somehow I didn't manage to export the Python decision tree model from the Python Learner node to a Python View or a Python Plot node.
Has anyone managed to do that and can help me?
Thanks in advance!
Best, Viviane