Hi All
I've spotted an issue when using the Scatter Plot node that if I set the Axes ranges to use domain information in the Axis Configuration tab. It plots out OK but data points at the top and bottom of the ranges are plotted half cut off in the resulting image (see example below). This is obviously not ideal and a shame when this feature is actually really useful to ensuring your axes scales are all the same across several plots.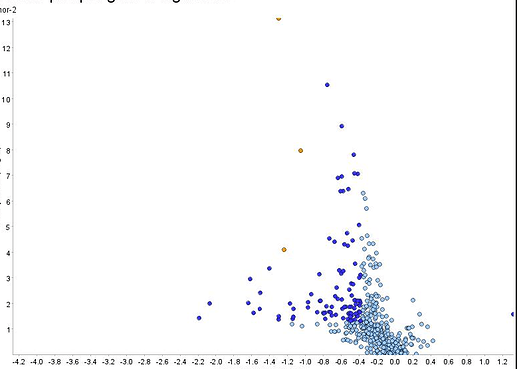 Can this be fixed to allow enough space on the axes beyond that min or max for the data points to fully fit on?
Alternatively or additionally
could we have the option to set the axes ranges ourselves in this node?
Many thanks
John