hi all
i have a question on the Rest Post Request Concurrency option, i want to post a lot of data towards an end-point on the same host and i have to do it in batches.
however, this slows down the data loading process (1day to get the data in)
i have the Post Request Node - concurrency option set to 64 threads (max), but it's still not optimal. i have added some screenshots so you can see the impact on the computer resources, but i doubt that there is a disk / cpu bottleneck… any idea what the issue / solution might be?
–i didn't see any related topics on the forum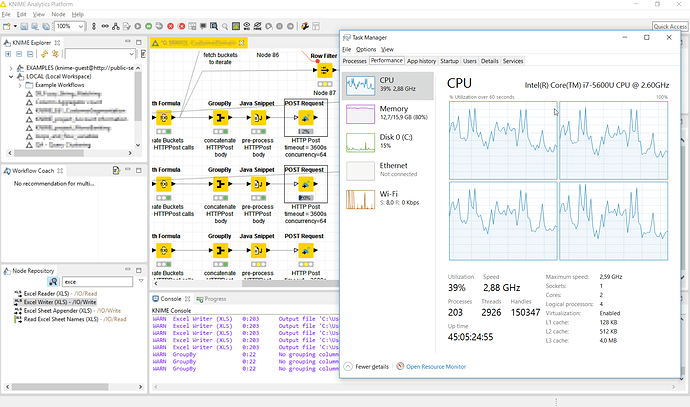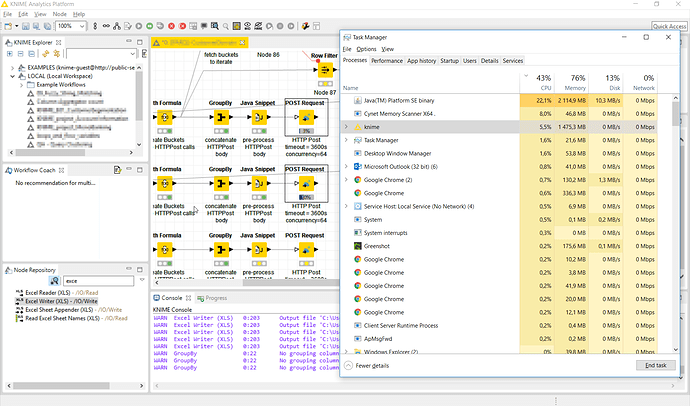 i'm on KNIME 3.5.0.
many thx!
Herman