When running KW that contains Post Request node, sometimes it goes in that the knime workflow remains in progres, it shows that it still executes the previous node (Prepare Data for example).



What can be the reason?
The node configuration is the following: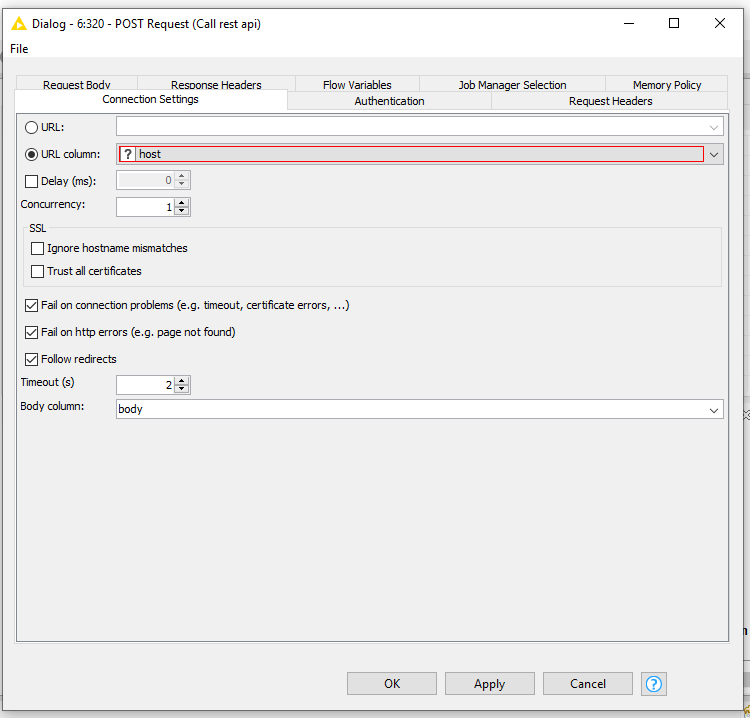 I guess the timeout may cause the issue, but I am not sure.
It should be mentioned that KW is executed in Batch Mode, and no error is thrown.