Hi
Is it possible to configure the PostgreSQL connector to use pgpass file?
Kind regards
Thiemo
Hi @Thiemo.Kellner ,
can you also use a service file instead of the pgpass file? I was able to get this running with the DB Connector node and the following settings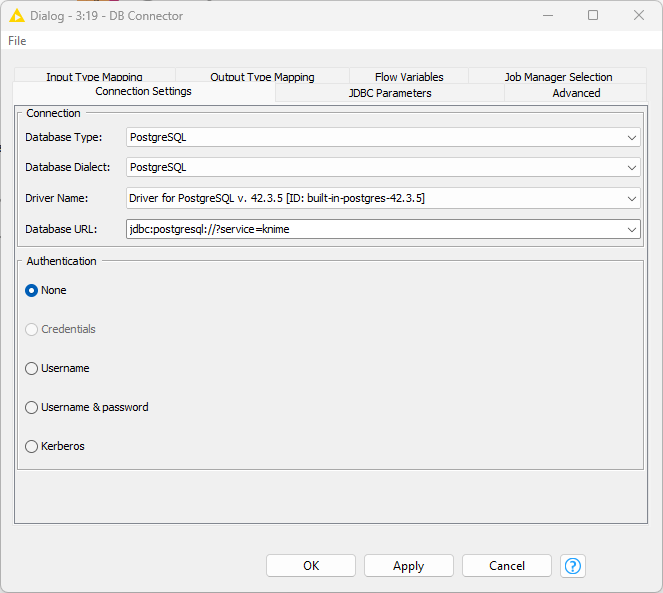 and this service information:
[knime]
host=127.0.0.1
port=5432
user=myuser
password=mypassword

However so far I failed to use a pgpass file even though it seems to be supported by the driver according to this ticket.
Bye
Tobias
Thank you for taking care of my issue. I was not aware of the service file possibility and shall try it out.
With respect to pgpass file I am very sure that the PG JDBC driver can handle this as DbVis and DBeaver both provide this option.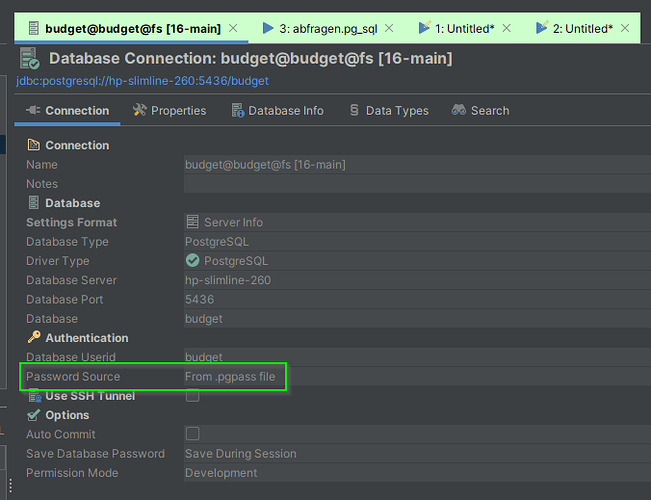 This topic was automatically closed 7 days after the last reply. New replies are no longer allowed.