Hello,
This may be a layman query, I am new to data analytics itself.
In the following snapshot, post creating the Bag of Words and Filtering the terms and applying the Reference Row Filter, while computing the TFs, how does KNIME compute the same? Does the underlying document's term structure also get filtered and TF is now computed on the altered document? I am unable to see any such setting in the Configuration settings which ask you whether to append/ replace pre processed document while going through BOW to Reference Row Filter (as available in the pre processing nodes).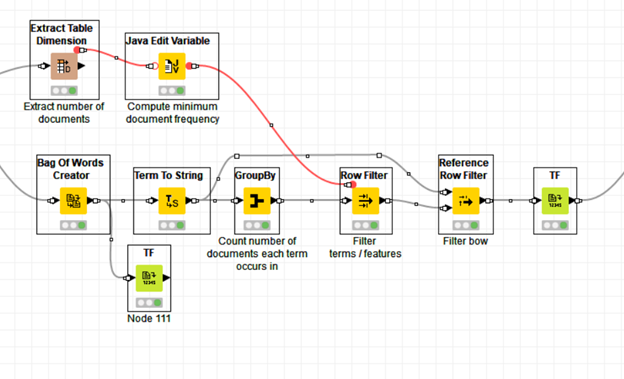 Thank you and sorry for the trouble!
Regards.