Dear all,
preferences of tableau integration in knime 4.0 is different from 3.7.2
What is the purpose of new added point (2): "copy the files from source folder to the target folder."?
And according to the online documentation
https://docs.knime.com/latest/tableau_integration_user_guide/index.html
there should be a further point (3) "Download and install …".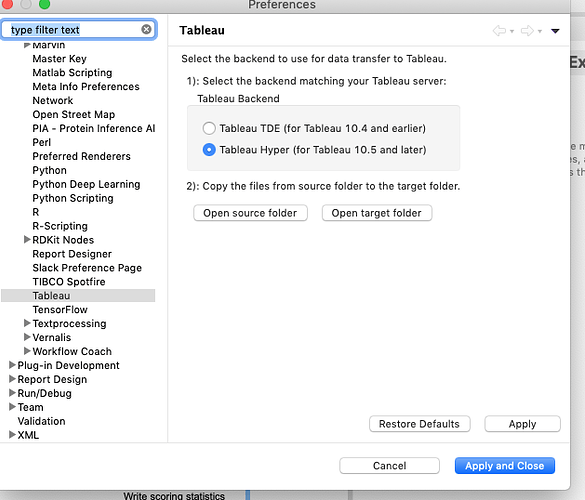 If I click the button "Open source folder" the local folder "./plugins/org.knime.ext.tableau.hyper.bin.macosx.x86_64_2018.2.2.v201905311239/extractapi-2018-3-0/Frameworks/TableauCommon.framework/" is presented.
So I copied the folder TableauCommon.framework to folder opened by the button "open target folder".
But is this correct?
What about Visual C++ installation according to the above documentation link?
Thanks
Dieter