Hi everyone,
After a successful, and for a long time, last, Poster Exhibition at Spring Summit 2019 we are again looking for researchers, workflow builders, and developers to present their latest work in an informal atmosphere at Spring Summit 2023: Participants will be able to display an A0-sized poster and connect with members of the KNIME community over drinks and food on April 17, 2023.
Interesting submissions include (but are not limited to): Project overviews, technical deep dives, current challenges, new or updated KNIME Community Extensions, interesting use cases with KNIME, and published research.
If you are interested, please fill out this form to submit a proposal for a poster until March 28, 2023. Since the number of available post slots is limited, we will notify you on March 31, if your poster has been selected.
Don't hesitate to ask your questions!
Best regards,
Stefan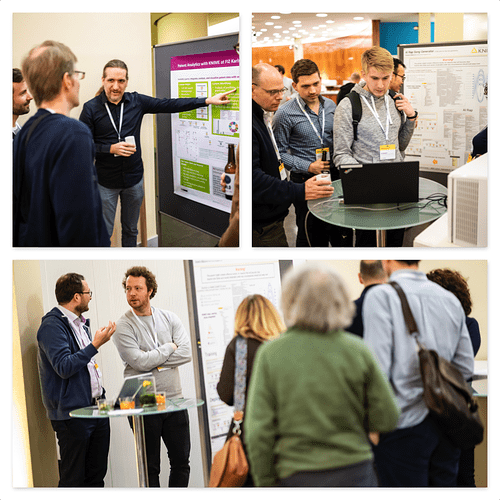 (Some impressions from the Poster Exhibition at Spring Summit 2019)