Hello everybody,
I have a problem. I would like to assign the country code from table 1 to the city in the "states" column of table 2 to obtain the following final table: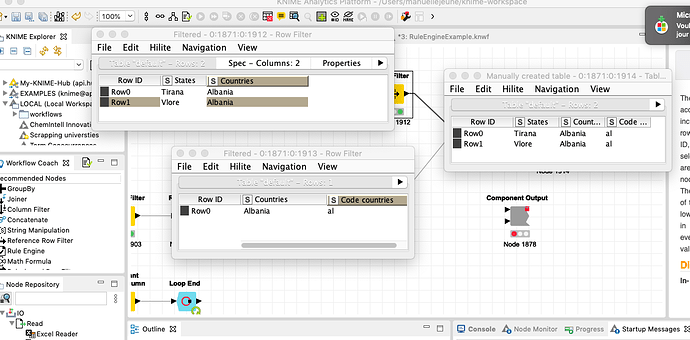 I used the node "join" to merge the two tables but I get a table containing empty cells.
Does anyone have an idea?
Thank you in advance,
Best regards,
Chris