Hi,
I would like to run some performance tets on our KNIME server and faced an error. The workflow I try to execute is taken from here:
kathrin/Codeless Deep Learning with KNIME – Cancer_Cell_Classification – KNIME Hub
I can run it on my computer, and I can also execute the nodes on the server. However, when I try to open the configuration of Keras nodes, I get this error: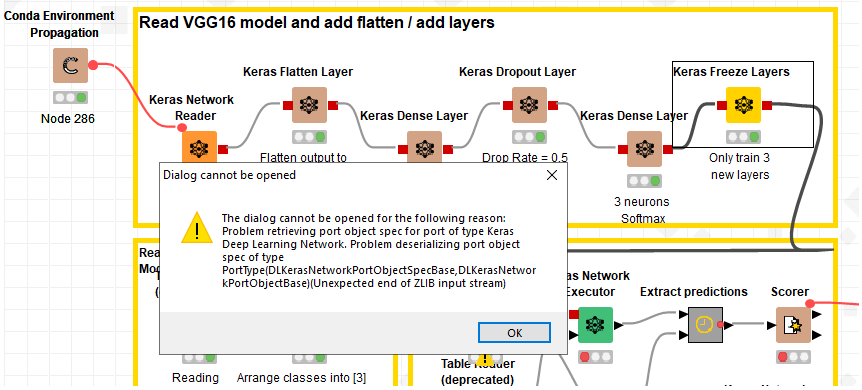 (I spell it out for better search results of other users: The dialog cannot be opened. Problem retrieving port object spec for port of type Keras Deep Learning Network. Problem deserializing port object spec of type … )
Any ideas what can be the problem? The environment is installed, I use an environment propagation node and the nodes execute without an error. Still it would be good to see their configuration.
All the best,
Agi