Hi everyone!
I downloaded the two workflows a few days ago, the training model and deployment model, from this blog: Multivariate Time Series Analysis: LSTMs & Codeless | KNIME.
I have some issues with the results in the training workflow. It's supposed to look like this: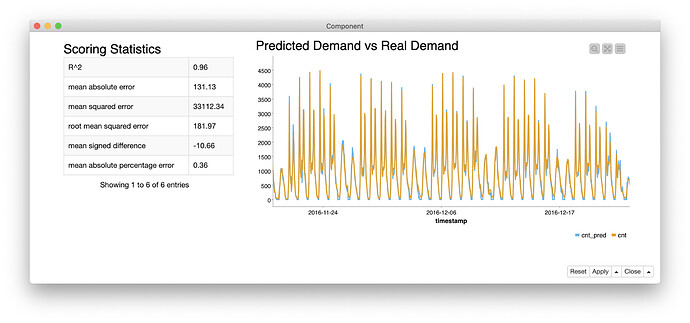 But instead, I got this: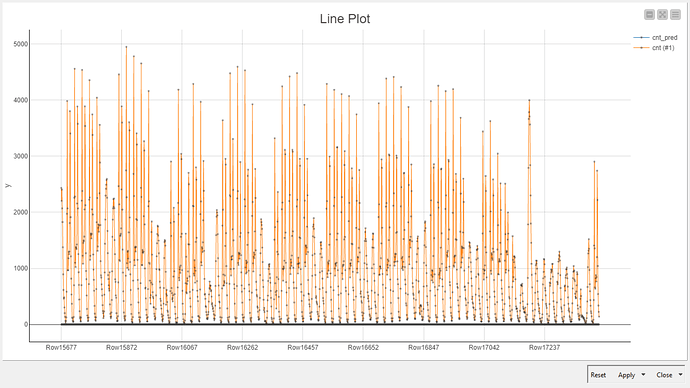 The predicted cnt is 0.
The screenshot of my training workflow:

I created my Anaconda environment in the Keras section from Preferences/Python Deep Learning.
python = 3.6.13
keras = 2.4.0
If anyone can give me a hand and address what I'm missing, it would be much appreciated.
Best regards,
Adrian