Hi everyone,
I have this information from a database, which is too messy.
These data are information of people and their families.
The problem is that the information looks like this: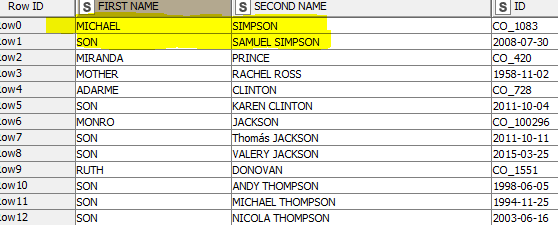 For example, in yellow
Featured, Michael Simpson has a son (Samuel Simpson), this son appears below his father Michael. In this case it will only be an only child, but as you can see in the image, there are more cases with more than one associated family member.
I need to group this information, so that I can analyze the number of family members per person, and discriminate between family members, whether it is a son or a mother …
Can someone help me with this? I don't know how I can do it.
Thank you.