Hello,
i used the XLS-Formatter.
In my exported Excel-File i got two diffrent currency-formats: One column "Provisons-Basis €" is correct, the second column "Provision €" is wrong. Wrong because the €-Symbol is missing.
Both Columns are formatted as Double: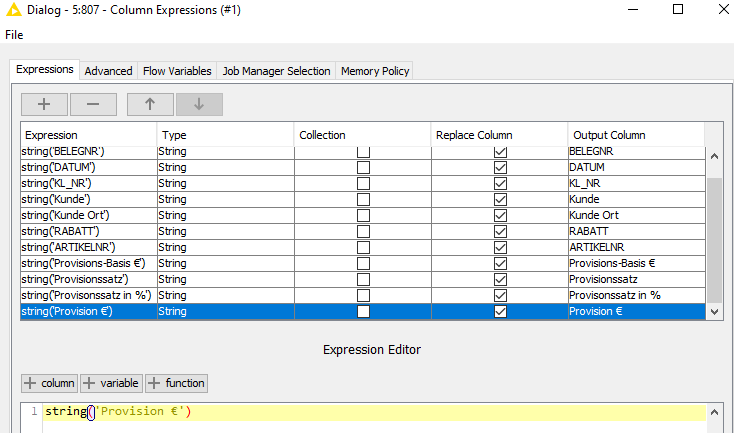 Einstellung für Column "Provision €"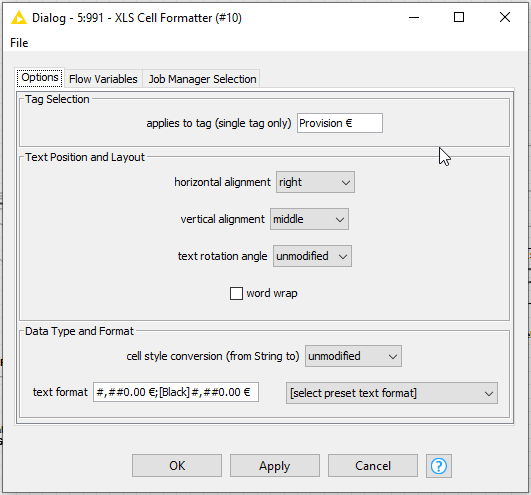 Exported excel file


I can´t find the mistake in my configurations of the nodes.
Thx in advance