Hi community,
I am using Knime Platform on a local windows machine within a secured network.
To get data from external systems, we have to go through dedicated proxy.
Now we have the issue, that the proxy configuration is always windows user-based. Every user has the make the proxy configuration on its own.
We need a solution to set the prox settings globally for all users on that machine, which are all using the same Knime Workspace.
Maybe that does not sound complicated, but let me show you what the issue is with that configuration.
This is how we can establish the connection through the proxy successfully:
Preferences -> Network Connections -> Active Provider = "native"
(now the proxy settings are filled by the IE Lan Settings, which are user-specific)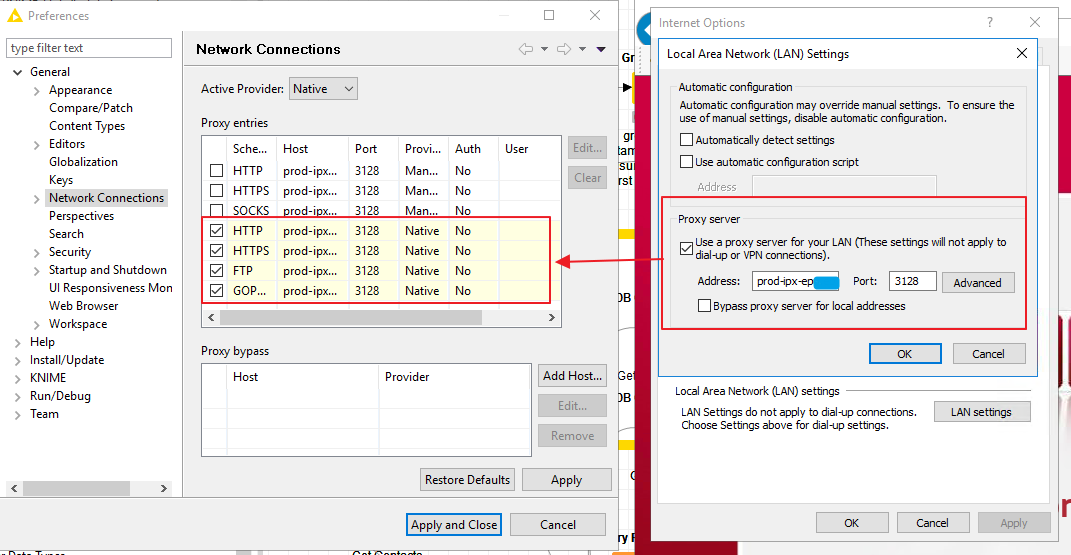 Native always pulls the settings from IE Lan Settings, also if we apply Global Proxy settings for all windows users: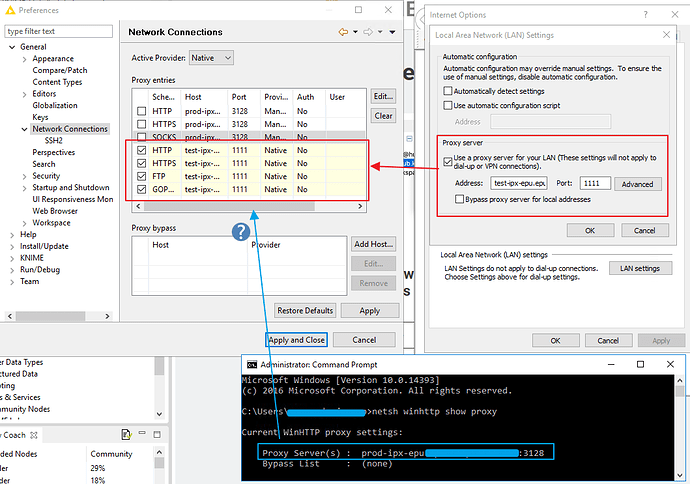 Now I have two questions:
Is there somewhere a configuration to tell Knime, that it should use the global proxy settings, instead of pulling it from IE?
Best Regards,
Dominik