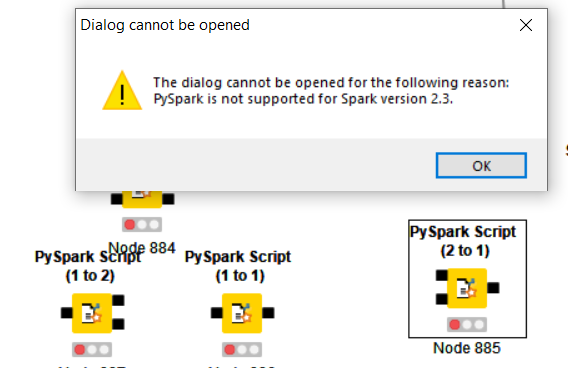 Hi,
I am not able to use the PySpark Script source (or any other similar nodes such as PySpark Script (1 to 1) ). I get the error saying
The dialog cannot be opened for the following reason:
PySpark is not supported for Spark Version 2.3)
Is there any fix for this?
I use the KNIME 4.7.7.
Regards,
Prashanth