I am trying to include the Jupyter notebook I developed into my KNIME workflow. My problem is that I can not pass the data from the CVS Reader into the notebook.
This is the flow:

This is the code I have inside the Python Script that suppose to assign input_table_1 to df variable and then pass it to the jupyter notebook: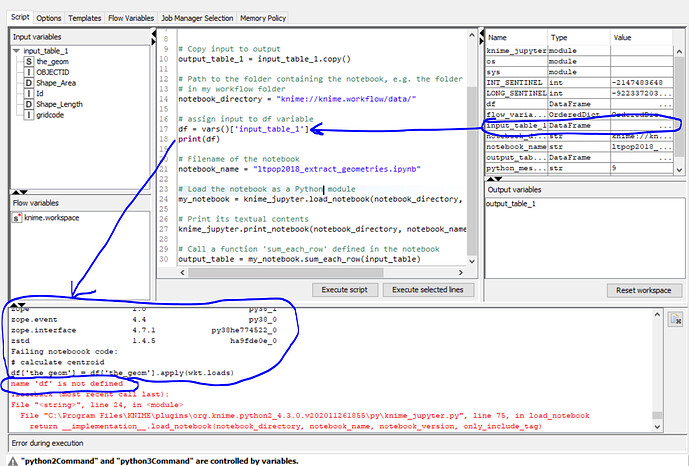 The jupyter notebook is inside the KNIME directory and this is how it looks: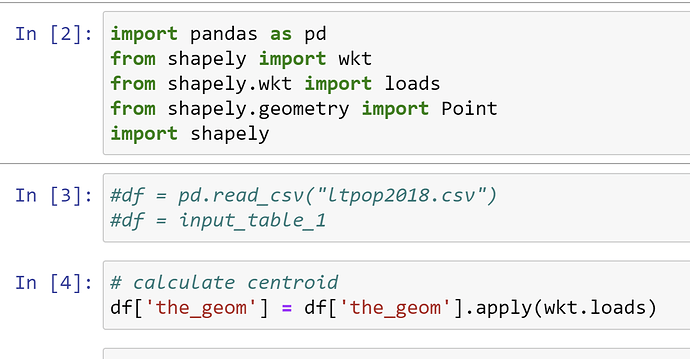 It seems that Python Script node assigns the input_table_1 to df variable, but does not pass it to Jupyter.
What might be an issue?